REFERRALS
Our approach is Referral based and, as knowing what others in your shoes have said is especially helpful, please visit LINKEDIN to see additional testimonials and our common connections.
---
OUR FOUR PILLARS
Integrity
Open and honest communications. Circumstances can change while recruiting. Principles shouldn't.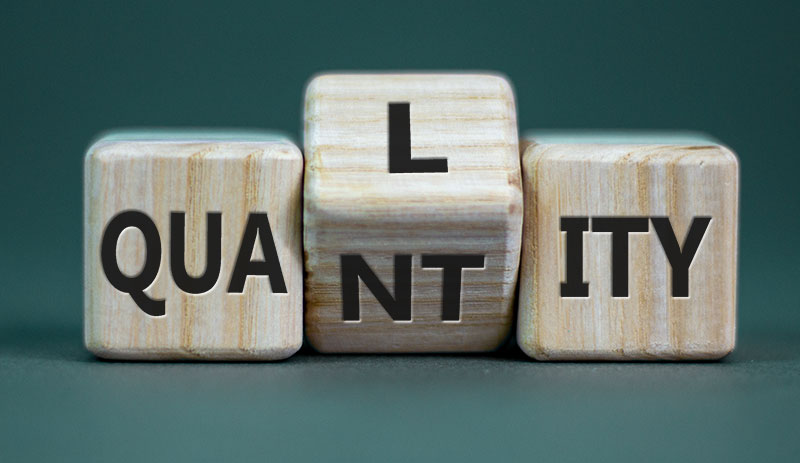 Quality > Quantity
Volume doesn't yield great matches or a return on your investment. Quality does.
Referrals
Referrals are about respect for people. If a referred professional isn't "looking" or isn't a fit, we can't force it. However by working via Referral, we can already have the right referred, talented, and well-regarded professionals in our network for when the timing and fit do make sense.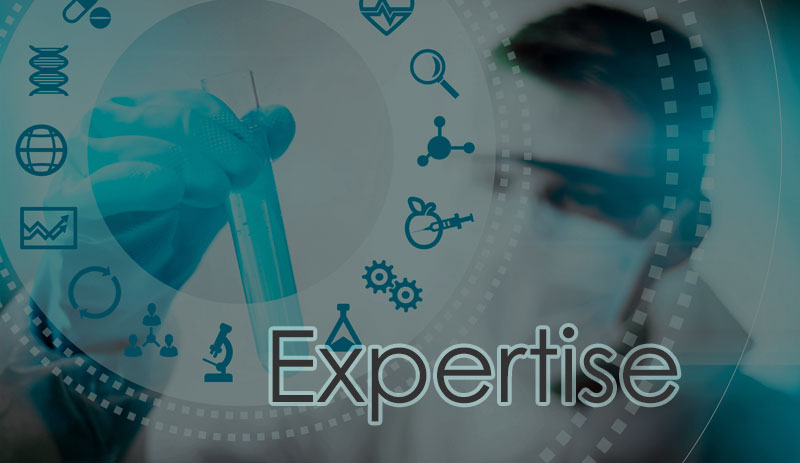 Expertise
Decades of executive recruiting experience build an extensive network of top and referred professionals for your select Biologics, Pharmaceutical, and Medical Device needs.
IQ Referrals
It's better than you dreamed.
Some would think that, with the hundreds of thousands of job postings and tens of millions of profiles available for everyone to look at, making good, long-term matches would be simpler... well, it's not. There is just too much NOISE. If we are going to help you or your company with the right match, it's NOT going to come just from scouring through resumes, profiles, or online job postings. Creating your right match involves conversation, referrals to top professionals, and understanding you and what YOU really need.
Interpersonal communication remains an integral part of executive recruiting. YOU as a candidate, and your OPPORTUNITY as a client, are unique and not just a transaction. So, our purpose is to help you navigate through all the noise and align you with matches that will allow for growth, cultural fit, and a great return on everyone's investment.
IT'S EASY
Quality Hires Start With Referrals
Contact us now to find the perfect job or the perfect hire for YOU.
Specialties
Technologies and Therapeutic Areas supported: ADCs, Biodefense, Bioinformatics, Biosimilars, Cell Therapy/CAR-T and other ATMPs, Combination Products, Enzyme Replacement Therapies, Gene Editing, Gene Therapy, Genetic Diseases, Hematology, Immunology, Immuno-oncology, IVDs, Large Molecules, mAb's, MedTech, mRNA, Neurology, Oncology, Orphan Drugs and Rare Diseases, Parenteral, Pediatrics, Proteins, Small Molecules, Vaccines
Practices: GxP with an emphasis on GMP, GCP, and GVP
Lifecycle: R&D, Clinical, Drug & Device Development, CMC, Commercialization, Post Market
Disciplines: Executive Leadership and FDA interfacing functions across Technical Operations, Engineering, Operations, Process Development, and Scientific Leadership
Other Services:

Executive Coaching
Training in Recruiting Strategy and Methods
Locations Served
Coast-to-Coast across many parts of the United States and with an emphasis on:
California
Florida
Maryland
Massachusetts
New Jersey
New York
North Carolina
Pennsylvania
Washington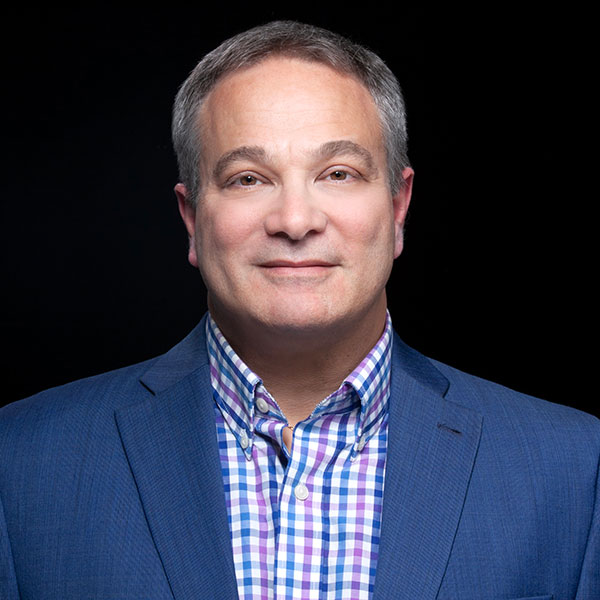 FOUNDER AND PRESIDENT
Ira Mann
Our founder and President, Ira Mann, has been in recruiting since 1999 and, during this time, focused on:
Building long-term relationships with influential leaders and highly regarded professionals in the Biologics, Pharmaceutical, and Medical Device industries
Directing Referral-based searches in Quality (GxP, GMP, GCP, and GVP), Technical Operations, Engineering, Validation, Process Development, Scientific, and Regulatory Affairs
Over the years, Ira built a sterling reputation in the Biologics, Pharmaceutical, and Medical Device industries and determined:
Clients would benefit and he'd have a stronger command of the passive candidate marketplace by working via referral instead of via job postings, resumes, and searching the same online pool others search
Talented and passive candidates are significantly more likely to respond to him when they know how he has looked out for the best interests of their peers
By specializing in select niches and working with professionals because they excel (and not because they are "looking"), he'd represent a higher quality network and continually sharpen his ability to create more impactful matches
A superior level of client service can be provided by only accepting searches when there is confidence they can be successfully and efficiently managed
Outside of helping people with leading searches, Ira enjoys spending time with his wonderful wife, daughters, son, dogs, and cats. His hobbies include traveling, attending concerts, volunteering, and supporting organizations such as Alzheimer's Association, Best Friends Animal Society, Alley Cat Allies, Oceana, EDF, Paws for Purple Hearts, and Feeding Pets of the Homeless among other charities.
RECOMMENDATIONS
Testimonials
From Professionals Like Yourself
Tremendous Level of Insight
If you could only hire one recruiter, then Ira Mann should be your choice. I have known Ira since 2013. Ira's recruiting efforts led me to my current position. Ira has a tremendous level of insight regarding the FDA and the pharmaceutical and biologics industries. He knows many of the top candidates that are prospects for potential placement. Ira seeks to make the best possible fit between a candidate and a client company. He uses great listening skills and exercises superb judgment to make the right connections. Ira values reputation and professionalism above all else. He stays involved throughout the process and still stays connected for years afterward. I enthusiastically endorse Ira for any recruiting situations."
Quality over Quantity and Laser Focus
Ira has been fantastic to work with on numerous fronts. First of all, Ira placed me with BD as a candidate back in 2008, which has ended up being a great place to work and develop my career. As a people leader, I have also used Ira's services several times while recruiting for talent to fill Quality Engineering and Quality Management roles. Ira's style is all about Quality over Quantity; he takes time up front to fully understand the nuances of the roles to laser focus on the ideal candidate and then is selective in providing candidates that would fit the requirements for the role well. Ira and his team have placed a number of associates in our organization who have excelled and demonstrated superior performance. I very strongly recommend his work and look forward to benefitting from his expertise for future vacancy needs."
Contributed Greatly to My Professional Advancement
Ira is an exceptional, detail-oriented, patient yet persistent executive search professional who ensures that the right personnel is matched to the job description and the organization while benefitting the candidate, both professionally and financially. Having worked with Ira for the last 7-plus years on both sides (candidate and client), his prudent approach to all things related to executive search has contributed greatly to both my professional advancement and fulfilling my organizational needs. His expertise on finding the right candidate for the job can be relied upon regularly to make decisions that are crucial to the hiring process and organizational growth. He ensures that the candidate is a great match for the organization and vice versa prior to communicating such information. He has a sharp eye for talent acquisition which made him a pleasure to work with - I hold him in high regard and if looking for either an executive position or fulfilling your quality engineering needs, go to Ira!"
A Wealth of Experience Working within Biotech and Pharmaceutical
Ira is a gifted recruiter that understands the importance of building strong partnerships with his clients. His wealth of experience working within the biotech and pharmaceutical industry has given him a unique advantage to find the best talent for employment opportunities; whether that talent is a candidate to fill your own open role in your organization or if he has identified you as a candidate. Ira has become a valuable asset for all my recruiting needs."
Honest, Reliable, and a Great Source of Information and Advice
Ira is an excellent recruiter in MedTech. I have known Ira for several years, and he has always been honest, reliable, and a great source of information and advice. He maintains positive working relationships and is highly regarded in the industry. I highly recommend connecting with Ira if you need recruiting support or are job hunting... Keep up the great work, Ira!"
Engaged Professional Recruiting Executive
I have to admit I've read every one of the recommendations regarding Ira, and I couldn't agree more. If you are looking for someone that is totally engaged in the hiring process, Ira's the one to call on. Ira placed me in my current position. I really can't remember how he got hold of my resume. He called me one day, introduced himself, and stated I have a job that you might be interested in. Well, the rest is history! I got the job. But the one thing that stood out is his ability to match my resume with a job that would be the perfect fit without even meeting me in person. He was totally engaged throughout the interview and hiring process, did multiple follow-ups on my behalf, and when I got the job he was equally as happy for me as I was. So if you're looking for an extremely good, extremely caring, and engaged professional recruiting executive, who is knowledgeable about the biopharmaceutical industry, Ira's the one!"